We are proud of our reputation as a small school that makes a big difference.
Rolvenden Primary School is a small school which is built around the CREATE values of Creativity, Resilience, Engagement, Aspirations, Teamwork and Enjoyment. Our curriculum is engaging and ambitious and is designed and led by strong and knowledgeable staff. As a result of these factors, a big difference is made to learners from all backgrounds enabling them to achieve their potential and be prepared for their unique next steps.
CREATE Values
As a school we have established core values that run through the heart of our curriculum, our teaching and our pupils. They were developed in collaboration with our children, families, staff and governors.
Our six values handily spell out CREATE, because we CREATE life-long learners. These values also form the basis of our curriculum and permeate through all lessons which are taught here at Rolvenden.
These values are regularly referred to throughout our teaching and each week we have a special celebration assembly in which prizes are awarded to children who are nominated for demonstrating the value for the week.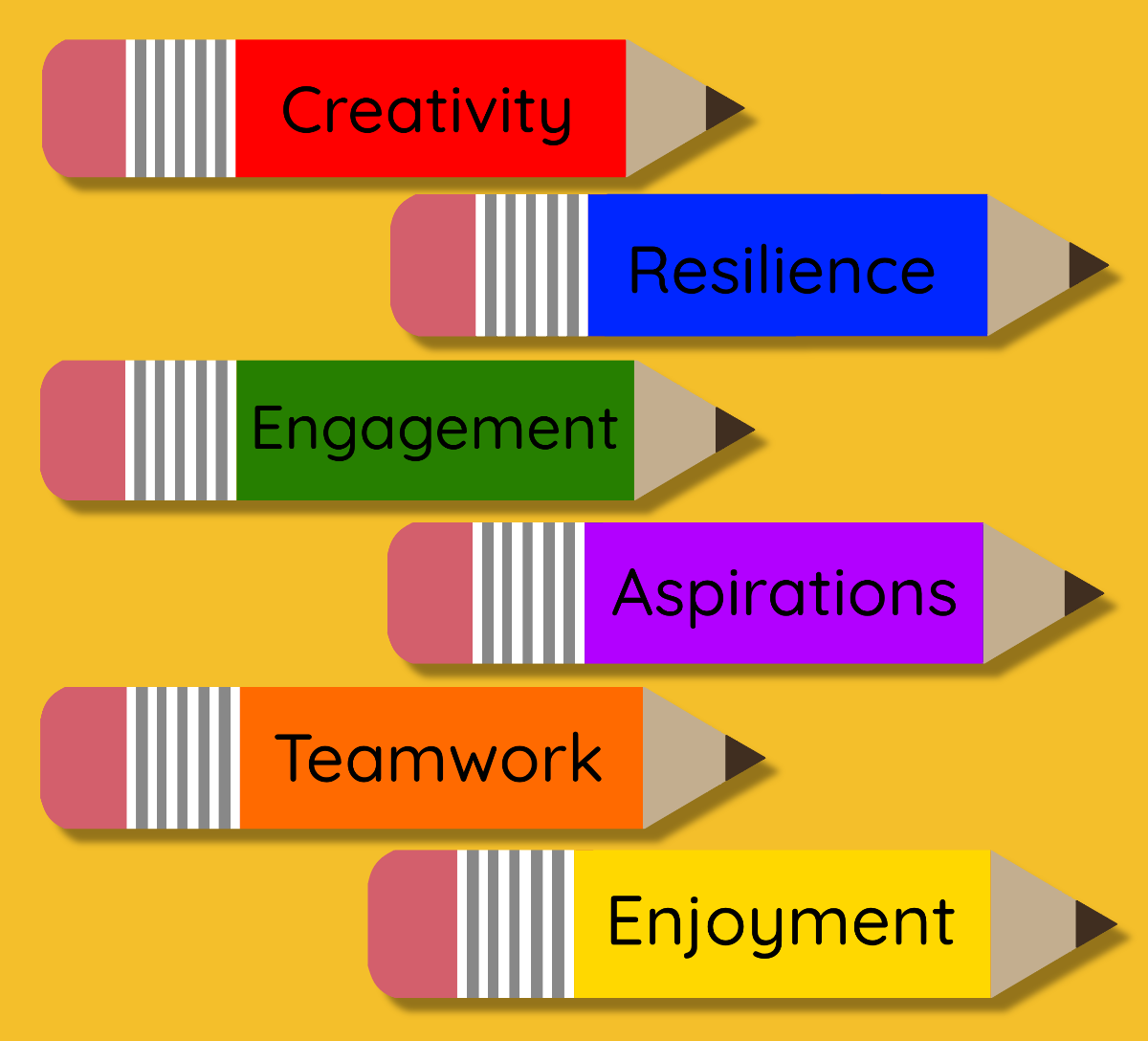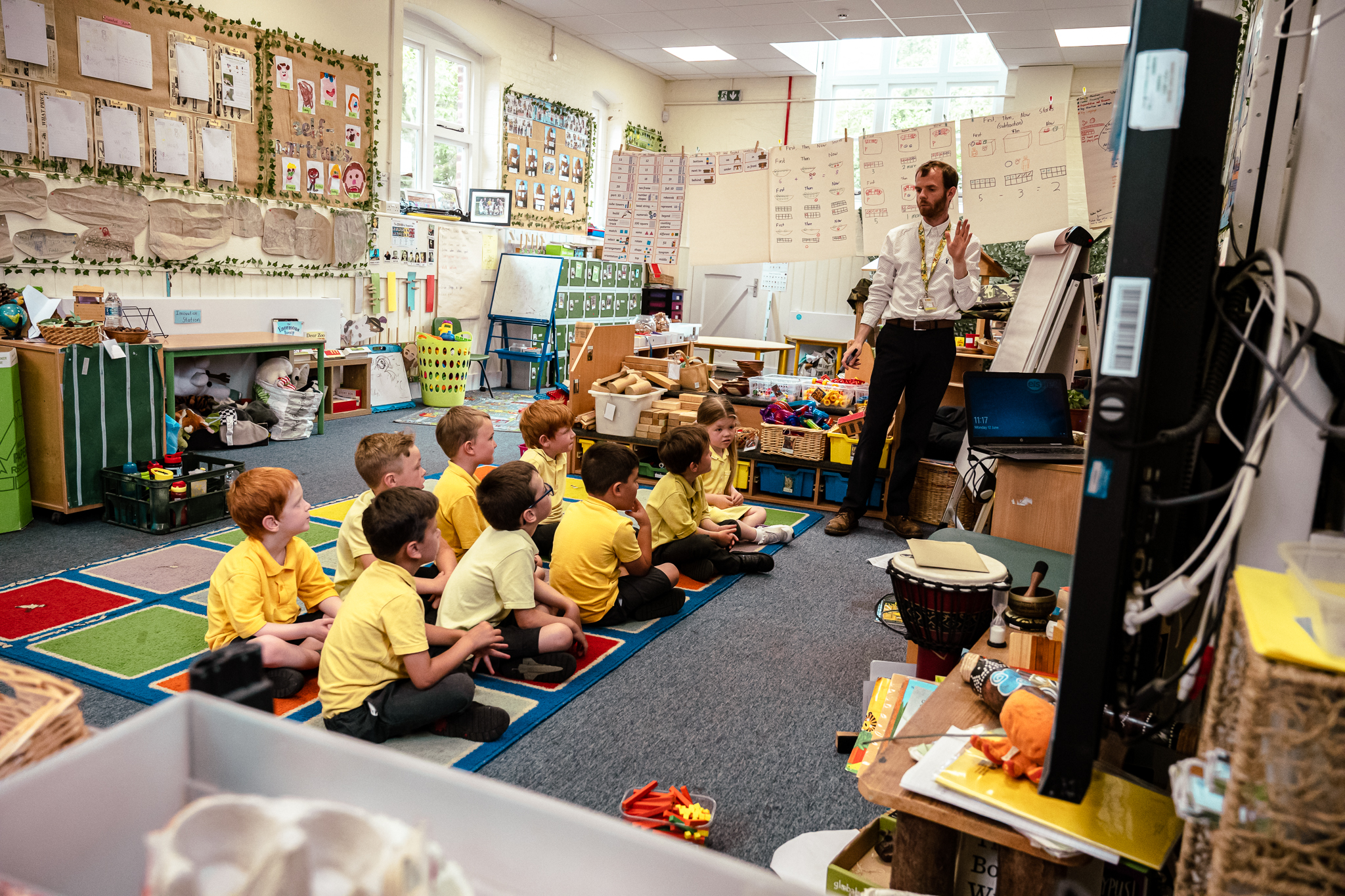 A rich and aspirational curriculum.
At Rolvenden, we embark on an educational journey that lays the foundation for a lifetime of learning and growth. Our curriculum has been designed by our subject leaders to nurture young minds through fostering curiosity, critical thinking, and creativity.
Through a blend of innovative teaching methods, interactive activities, and a supportive learning environment, we aim to inspire a love for learning in each student. Our staff undertake research activities and attend training sessions throughout the academic year to ensure that our curriculum is fully up-to date and aspirational for all learners.
Performing Arts and Sports
We are proud to offer a wide range of activities in both the performing arts and sporting fields.
All of our children participate in twice-yearly musical performances in our on-site CREATE Theatre and we are proud to offer roles both on stage and as part of the technical and backstage teams. Performances in recent years have included Matilda, Shrek, Little Red Riding Hood and Aladdin. Our music curriculum includes opportunities for children to learn to play instruments and perform them as part of our school showcase at Smallhythe Place.
We also ensure our children have access to a wide variety of sporting opportunities. As well as PE lessons and our annual sports days, we also have teams in sports such as football, netball, athletics and cricket. We also continue to expand our partnerships with external providers of sport and offer a range of active clubs throughout the school year.
Introducing Rolvenden
Our video prospectus was filmed during October 2020. This short video will introduce you to our lovely, village school and give you a flavour of the welcoming environment which is present here at Rolvenden Primary School.
Don't forget to also follow us on Twitter and Facebook. You can find us by searching for @RolvendenSchool on both platforms. We post regular updates about life at our school and you can find links to key documents along with notifications about upcoming events.
Any other questions?
If you have any other questions, or would like to book an appointment to visit our Small School which makes a BIG DIFFERENCE, please contact our helpful and friendly office team by emailing rpsoffice@rolvenden.kent.sch.uk or by phoning us on 01580 241444.
We look forward to hearing from you!